June 21st, 2019 | Updated on July 18th, 2023
"Can We Take Back The Camel Toe?" Leandra Medine of Man Repeller posed this question while writing her blog.
"Why is it that when a man experiences bulge he is canonized as a Hero among his lifting class, but when we, givers of life and takers of nothing, fall victim to the inevitability of vintage denim-fostered camel toe, we're gross?" she asked.
You might have heard the term "camel toe". It refers to being able to make out the general shape of someone's vulva through their tight-fitting bottoms.
According to Wikipedia, camel toe is "a slang term that refers to the outline of a woman's labia majora, as seen through tightly fitting clothes."
But why should women be ashamed of their feminine genitals? Why does the sheer outline of them equate to a fashion faux pas?
Why should it be a source of social embarrassment when caught in public with camel toe?
All feminine bodies need to stop being sexualized so highly. Celebrities feel their bods are beautiful and worthy of celebration. They shouldn't have to worry about whether or not those leggings or yoga pants are showing off "too much."
So, if you want to feel sexy and comfortable by showing off your body, then rock the hell out of that camel toe.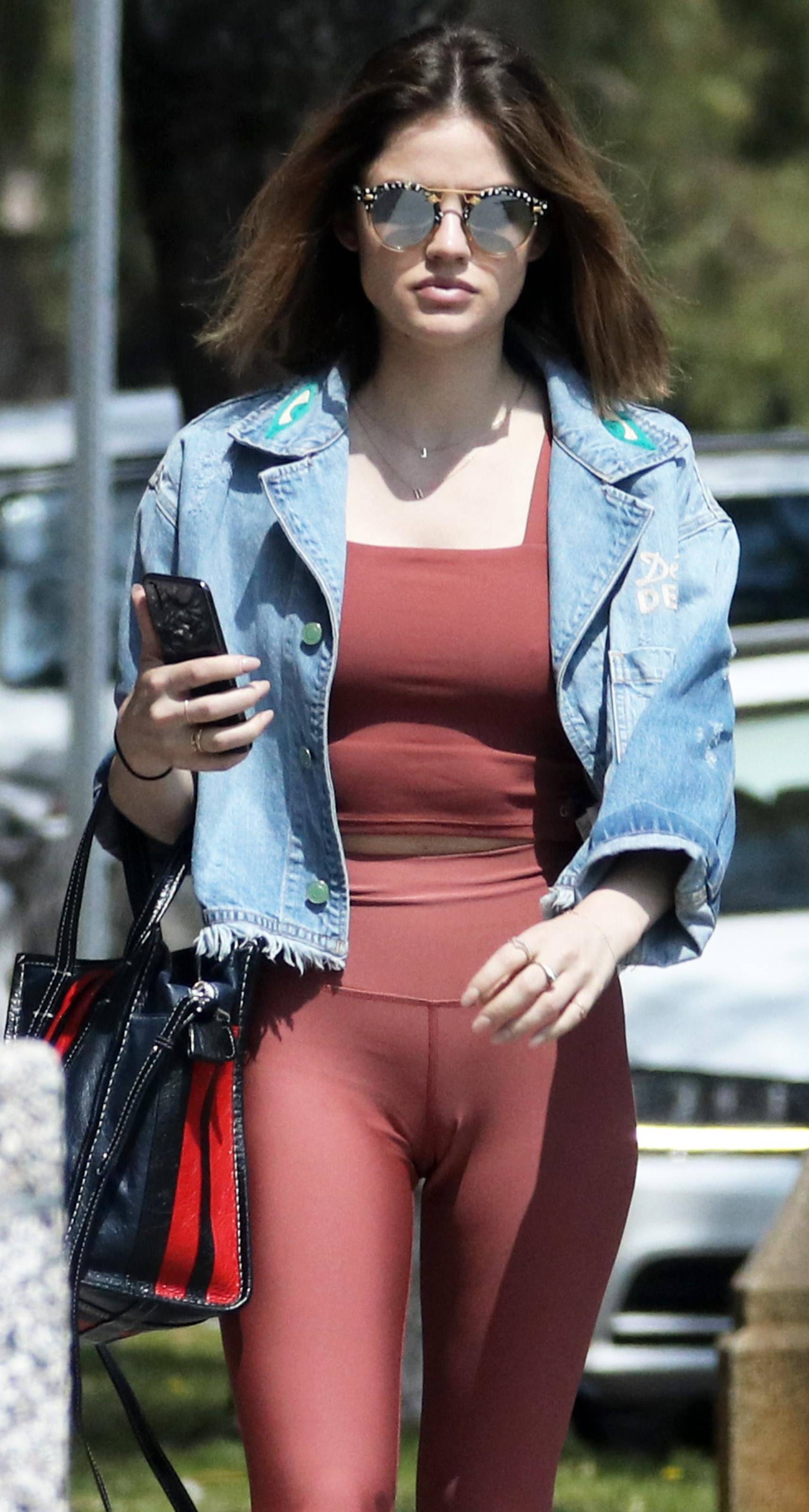 Read More Posts On Camel Toe or Cameltoe Topics: