June 15th, 2017 | Updated on June 25th, 2022
Adam West was a truly iconic actor who will be deeply missed, but his performance as television's Batman will forever remind us that there's laughter to be found in even dark circumstances.
17 of our favorite Batman GIFs that we can't help but grin at.
1. Not sure what's happening here, but this reaction is just so much and so beautiful.
2. Or when he surfed with bat-trunks on…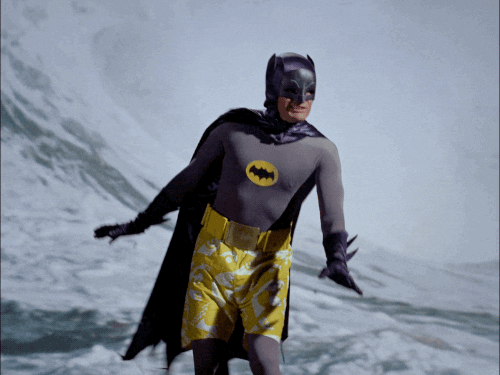 3. When he had to get rid of the world's largest and slowest-burning bomb…
4. Having to get rid of that pesky shark…
5. How else would he answer the phone?
6. Just being protective… Right…
7. Seriously, the world's slowest burning bomb…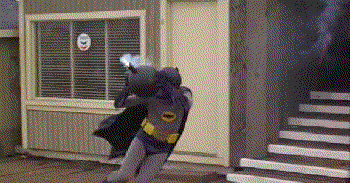 8. He may not have any idea what to do with his hands, but he's got hip bumping down…
9. Running from that pesky shark. (No, this wasn't actually on the show, but it's a great gif nonetheless…)
10. Just spinning out casually…
11. The best punch effect.
12. The most unnecessary jump down a single stair…
13. When Batman had to dance and had no idea what to do with his hands…
14. A majestic entrance if ever there was one.
15. This poor cat.
16. The balloons?
17. And finally, still the longest burning bomb..
source : playbuzz.com