March 17th, 2021 | Updated on June 27th, 2022
How hot is Ivanka Trump ? As a senior advisor to the US president and his daughter, Ivanka Trump is surely a woman of repute. However, not many people know that before taking up this job Ivanka had been a successful model a fact which reflects in her choices of dresses.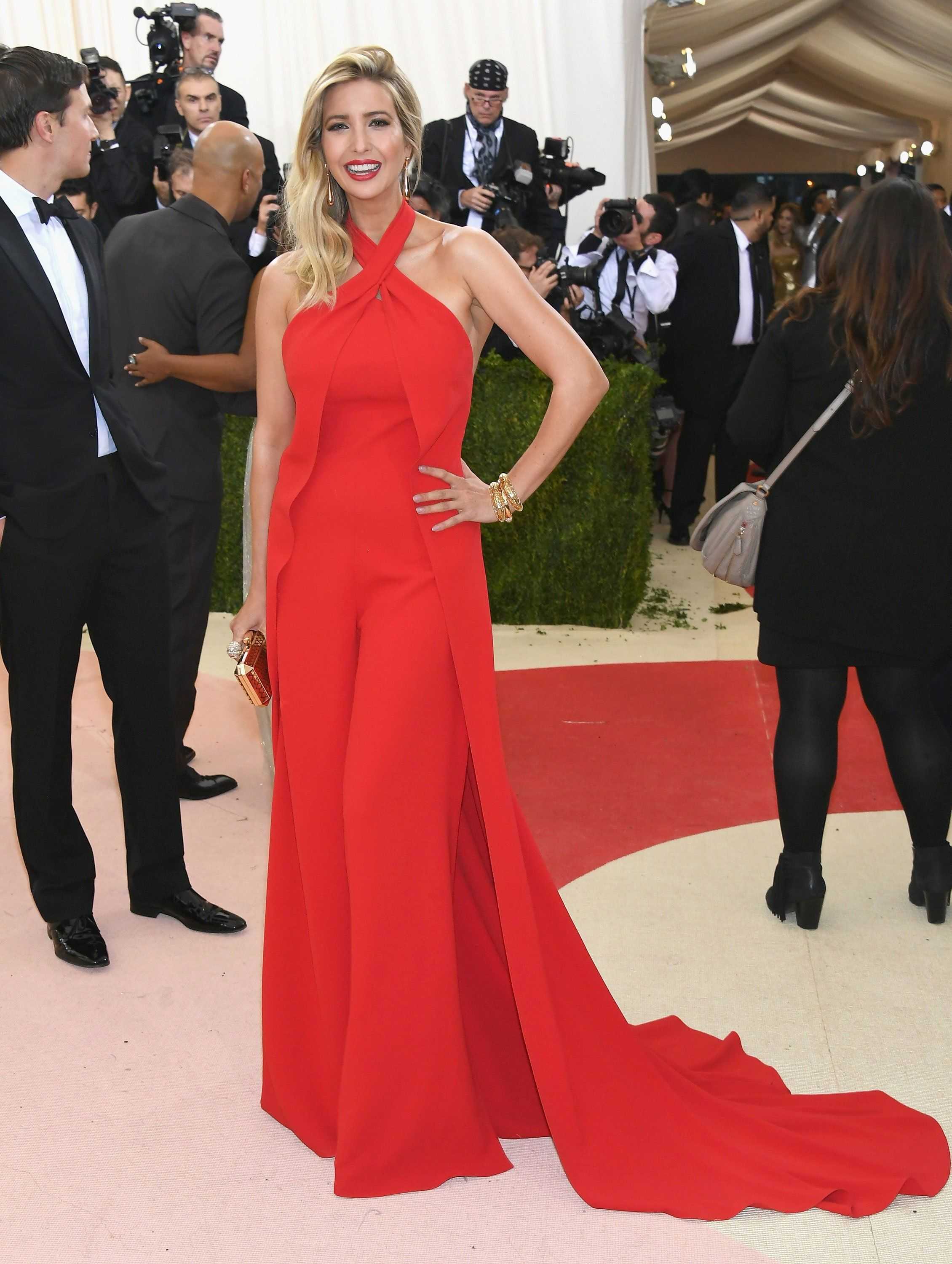 After gracing many magazine covers Ivanka settled down to being a professional however, her style game did not end there. We bring to you 25+ photographs of her which depict her indisputable style and help her look graceful as ever.
Do You Think Ivanka Trump Is Hot?
As per Dad Donald Trump, she is. When Ivanka was just 16, she hosted the 1997 Miss Teen USA pageant. Independent reported that Trump turned towards Miss Universe and asked her, that isn't his daughter hot.
In an interview with The View, Trump even made some rather strange remarks about Ivanka. Read on:
He said, "If Ivanka weren't my daughter, perhaps I'd be dating her." This probably made her look hot and desirable to people, albeit in the strangest way possible.
Even when he offered his views on the Howard Stern Show in 2004, Trump agreed with the host that his daughter was indeed "a piece of ass."
Trump passed a comment, "My daughter is beautiful, Ivanka," this was followed by the host stern saying, "By the way, your daughter … Can I say this? A piece of ass." Trump did not mind the comment and just replied that with a, "Yeah."
Two years later, in 2006, Trump returned to the show, and this time the conversation towards Ivanka's breasts.
Stern passed a comment like "looks more voluptuous than ever" and then asked Trump if she had gotten herself implants. To this, Trump promptly said, "She's always been very voluptuous. She's tall, she's almost six feet tall, and she's been, she's an amazing beauty."
Trump's comment had us all stunned and creepy. During a Vanity Fair photoshoot when Ivanka was just 15 years, the lap sitting and face kissing photos were quite disturbing indeed.
In 2013, Ivanka and Trump gave a joint interview on The Wendy Williams Show. Both were asked a similar question. Williams questioned them what the one thing they both liked, "Either real estate or golf was." Donald's answer was purely scandalizing.
Yes, of course, he said Sex. A pretty offending answer if you see that he was speaking in context to his daughter.
So, do you think is Ivanka hot? It depends on who is asked the question. However, for Ivanka, only Daddy's opinions matter the most.
Scroll Down For The Video
Meet Ivanka Trump, the indisputable hottest President's daughter the United States has ever seen.
1. The Million Dollars Worth Smile
Ivanka Trump from r/Celebs
2. Style And Innocence Come Together
Ivanka Trump from r/Celebs
3. Summery Yet So Cool
Ivanka Trump from r/Celebs
4. Too Hot To Handle
Ivanka Trump from r/Celebs
5.  Looking And Feeling Like A Diva
6. Oomph Factor Hard To Miss
7. Glowing Skin Envy Of Many
8. Posing With The Right Attitude
9. Grace Personified
10. Smiling For The Shutterbugs
11. Ready To Kill
12. The Head Turner Literally
13. Prepared To Dazzle In All Forms
14. Iconic Look Ready To Slay
15. I Am Me
16. Flaunt Thy Curves
17. When Nothing Can Go Wrong
18. Red Hot Alarm Bells Ringing
19. Gorgeous Yet So Subtle
20. Fresh, Vibrant And Everlasting
21. One Smile Is Enough, The Damage Is Done.
22. Rocking The Black Dress
23. Comfort And Sizzle At One Place
24. No Words Can Depict Me
25. Plain But Impressive
Watch The Video
Video: YouTube:ABC News
source:fullredneck.com
Ivanka Trump hot Photos :
Image Credit : instagram.com, twitter , www.pinterest.com