February 3rd, 2020 | Updated on January 2nd, 2023
We have compiled a list of the top 20 most beautiful women in the world who have created magic either through their work or their auras. From Angelina Jolie to Halle Berry, we bring you the list of the 20 most beautiful women in the world
1. Angelina Jolie
One of the highest-paid and most popular actresses, Angelina Jolie top the most beautiful women list.
She's fun, honest, intelligent, gorgeous and divinely talented. In addition to acting, she embraced her duties as UN Goodwill Ambassador. She's an iconic actress in the world.
2. Megan Fox
Megan Fox Most Beautiful Women One of the modern female sex symbols; Megan Fox comes at No. 2 amongst most beautiful women in the world. She is one of the most amazing eyes of female celebs in the world.
3. Charlize Theron
Charlize Theron is third on the list of 'most beautiful women in the world`. South African-born Theron, named Time 100 most influential people list in 2016. She's one of the most beautiful women with beautiful eyes around.
4. Zoe Kravitz
The actress and band front-woman who inherited her father Lenny's swagger and musical talent, Zoë Kravitz recently appeared in the hit show Big Little Lies to widespread acclaim.
5. Zozibini Tunzi
Zozibini Tunzi is the cynosure of all eyes as the winner of the Miss Universe 2019 pageant. She is also the first black woman with afro-textured hair to win the title.
Her zeal to fight gender stereotypes and raise awareness against gender-based violence is impressive and inspiring.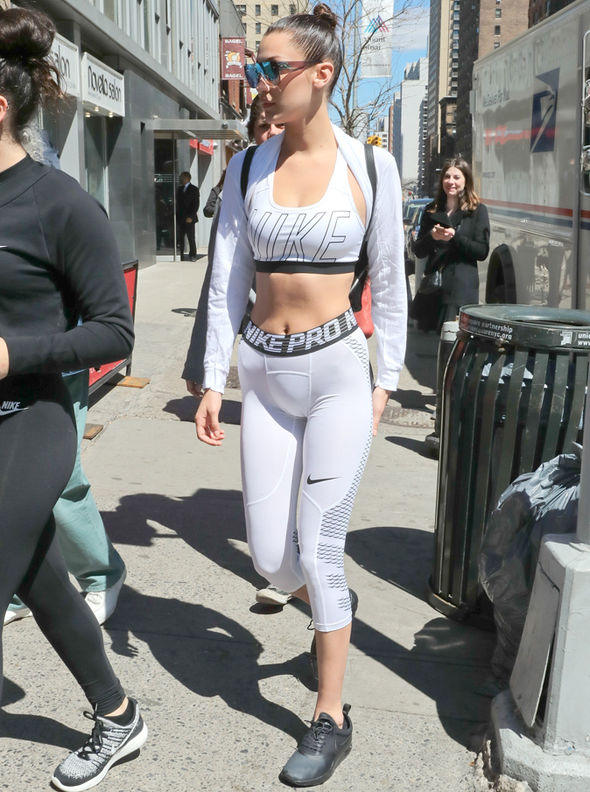 According to the Golden Ratio of Beauty Phi (a scientific measure of physical perfection), she is the most beautiful girl in the world.
This young model has both beauty and brains, and she sure knows how to walk the ramp and steal all eyes.
Her chiseled chin and long legs give some of the best models in the industry a run for their money.
Though Bella has achieved immense fame and success, her friends and family claim that she is extremely humble and adores the simple things in life.
7. Scarlett Johansson
Scarlett Johansson is the prettiest girl in the world. She is an American actress, model, and singer. She began her acting career during her childhood. The film 'Lost in Translation' alongside Bill Murray was her break-out role.
ScarJo convincingly played a 25-year-old's character at the age of 18. Some of her other popular films include – Vicki Cristina Barcelona, Lucy, Don Jon, and others.
8. Blake Lively
Three Golden Globe Awards, and three BAFTA Awards. Time Magazine also named her one of the 100 most influential people in the world in 2007, and in 2018, she was ranked among the highest-paid actresses in the world.
9. Emma Watson
Harry Potter's best friend, millionaire, actor, philanthropist, gender equality advocate and global book club founder (cool, hey?), there aren't many boxes that 27-year-old Brit Emma Watson hasn't ticked.
10. Brigitte Bardot
The original blonde bombshell, 'B.B.' was an actress, model and one of the biggest sex symbols of the 50s and 60s before becoming an animal rights activist and – somewhat regrettably – a convicted race hate inciter in her later years.
11. Natalie Portman
Oscar-winning actress and Harvard University graduate, Natalie Portman is someone with talent to burn who also happens to be one of the great beauties of the modern celebrity era.
12. Beyonce
There is little new to observe about Beyoncé Giselle Knowles-Carter, arguably the most powerful female celebrity in the world.
Celebrated musician, businesswoman and activist, in her spare time she makes Jay-Z look like the luckiest man in the world.
She is primarily known for her role as Wonder Woman in the new Wonder Woman movie and Wonder Woman 1984 . She was five months pregnant during reshoots and yet she slayed the part to make the film a HUGE hit across the world.
She says she wants both boys and girls to look upto Wonder Woman.
14. Kat Dennings
Kat Dennings made her acting debut on HBO's Sex and the City after which she worked in several movies like the 40-year Old Virgin, Big Momma's House 2, Nick and Norah's Infinite Playlist and Thor among her other works.
She also plays the lead role of Max in the CBS sitcom 2 Broke Girls. She is the one among beautiful celebrities.
She is certainly the number one plus size model in the world at the moment. Ashley is also the first one to appear on the cover of Sports Illustrated Swimsuit Issue and covers of Vogue as a plus-size model.
16. Emma Stone
There is no hotter natural redhead than her, that's for sure. The brilliant actress must be really grateful for her beauty and skills. Actually, she has just won a Golden Globe Award for her role in La La land.
17. Marine Vacth
They say there is no beauty like a French beauty (it's the French who say that, by the way), and in the case of model-turned-actress Marine Vacth they may have a point. The star of 2013's foreign-language hit Jeune & Jolie ('Young & Beautiful'), her upturned gaze briefly adorned the sides of buses and tube stations across London causing more than a few commuter collisions.
18. Dakota Johnson
If you know her name, you are a guilty person. Fifty Shades of Grey put her into the spotlight she could never imagine before. Still, she is the same caring and loving person she was. In addition, she was named one of the hottest actresses.
19. Taylor Hill
Supermodel or not, she got everything you could wish for. Don't look for her pictures, cause once you start, you will be staring at your screen forever. She is an angel on the catwalk and in real life, too.
20. Halle Berry
The multi-talented and most attractive women Halle Berry began her career as a model and went on to become one of Hollywood's highest-paid actresses. As of 2019, Halle remains the only African-American actress to have been awarded an Oscar for a leading role, which she won for her role in the 2002 film Monster's Ball.
You May Also Like: