September 4th, 2019 | Updated on June 27th, 2022
Our world is transformed in the last couple of years. However, even before the technology crept into our lives there were some drastic changes that happened thanks to the efforts of some really special people.
These real gems were not only great leaders but motivational speakers as well. With their hard efforts, they were able to revolutionize the thinking of many people together. Read on with us about the top 10 people who changed the world.
You May Also Like :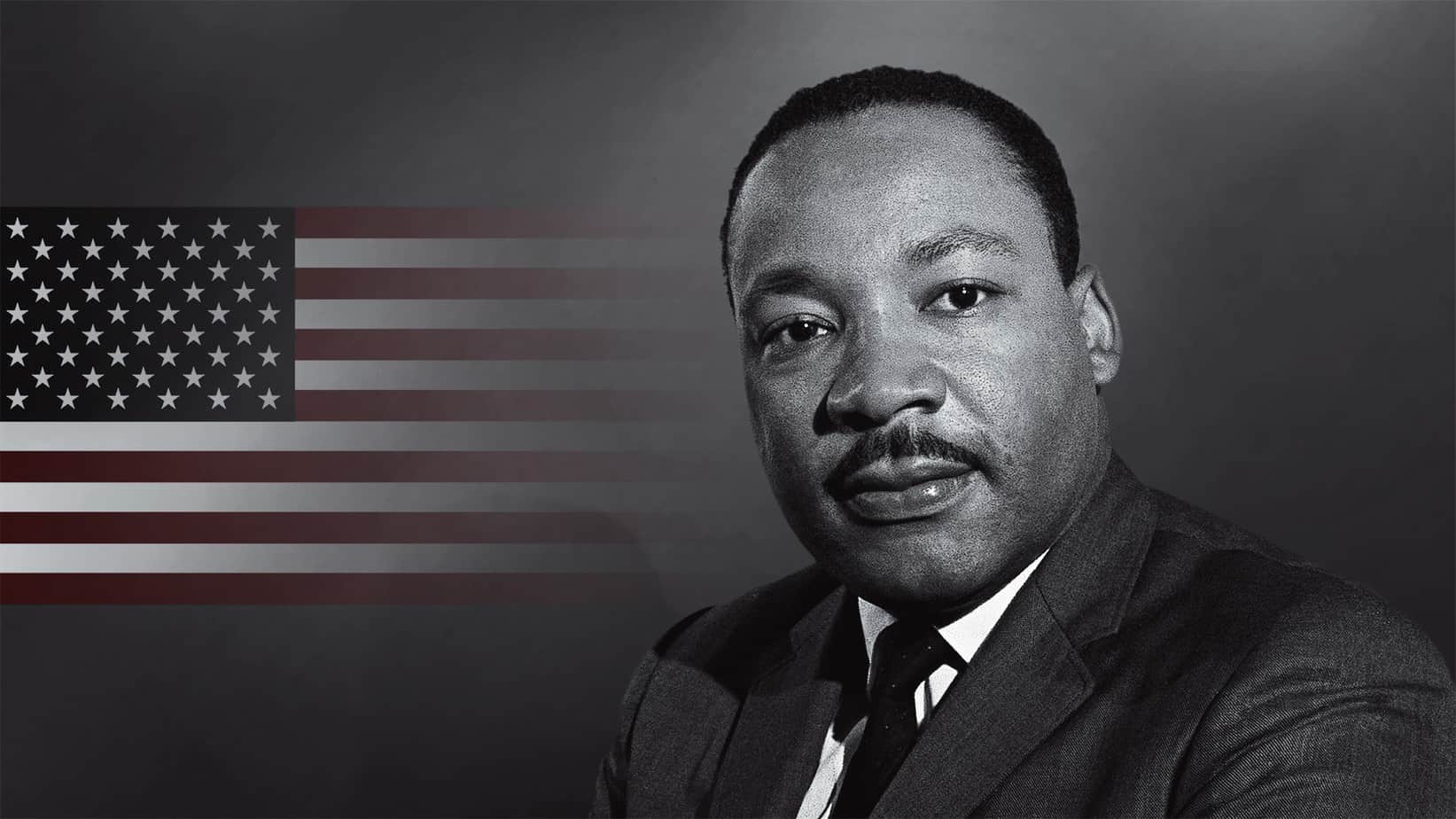 He is probably one of the most influential leaders of his time. It goes without saying that his philosophy of equality was practiced by many and with his efforts; he could reduce racism to a large extent.
His thoughts also won him the Nobel Peace prize in 1964 an honour which he rightfully deserved.
Quick Facts About Martin Luther King Jr.
Name : Martin Luther King Jr.
Occupation : Protestant Leader Martin Luther, Minister
Birth Date : January 15, 1929
Death Date : April 4, 1968
Education : Crozer Theological Seminary, Morehouse College, Boston University
Place Of Birth : Atlanta, Georgia
Place Of Death : Memphis, Tennessee
Full Name : Martin Luther King Jr.
William Shakespeare is considered by many to be the greatest playwright of all time, although many facts about his life remain shrouded in mystery. He lived during the reigns of Elizabeth I and James I, and coined hundreds of new words and phrases that we still use today.
A great writer Shakespeare has influenced many students and has coined nearly 2000 new words all by himself. If that is not an achievement to brag of, he still inspires composers, directors and music artists.
Quick Facts About William Shakespeare
Name : William Shakespeare
Occupation :Playwright, Poet, Actor
Birth Date : 26 April 1564
Death Date : 23 April 1616
Education : King Edward VI School, Stratford-upon-Avon
Place Of Birth :Stratford-upon-Avon, United Kingdom/li>
Place Of Death :Stratford-upon-Avon
Full Name : William Shakespeare
You May Also Like :
3. Abraham Lincoln
A self-taught lawyer, legislator and vocal opponent of slavery, Abraham Lincoln was the 16th President of the United States and when in power he took many decisions to change the life of people. This included modernizing the economy, making the federal government strong and preserving the Union during the U.S. Civil War.
However, his efforts to abolish slavery found him the maximum supporters and he is still remembered for that.
Quick Facts About Abraham Lincoln
Name : Abraham Lincoln
Occupation :Vice presidents of Hannibal Hamlin (1861–1865), Andrew Johnson(1865)
Birth Date : February 12, 1809
Death Date :April 15, 1865
Education : Lincoln was self-educated ,but Lincoln retained a lifelong interest in learning.
Place Of Birth :Hodgenville, Kentucky
Place Of Death :Washington, D.C.
Full Name : Abraham Lincoln
You May Also Like :
Mohandas Karamchand Gandhi, more commonly known as 'Mahatma Gandhi', used the weapon of non -violence to fight against the Britishers who were ruling India for a long time.
With Mahatma Gandhi's perseverance India was finally able to get the independence it was looking for. Until Gandhi was assassinated in 1948, his life and teachings inspired activists including Martin Luther King Jr. and Nelson Mandela.
Quick Facts About Mahatma Gandhi
Name : Mahatma Gandhi
Occupation : Freedom fighter,Author, Politician, Political Campaigner, Civil rights actives
Birth Date : October 2, 1869
Death Date : January 30, 1948
Education : Samaldas College at Bhavnagar, Gujarat, University College London
Place Of Birth :Porbandar, Kathiawar, India
Place Of Death :New Delhi, India
Full Name : Mohandas Karamchand Gandhi
5. Mother Teresa
Nun and missionary Mother Teresa, known in the Catholic church as Saint Teresa of Calcutta, devoted her entire life taking care of the poor and downtrodden. At her missionary center in Kolkata, she devotedly served those who came to ask for help.
Her Missionaries of charity now operates in many countries. She also won the Nobel peace prize in 1979.
Mother Teresa was the founder of the Order of the Missionaries of Charity, a Roman Catholic congregation of women dedicated to helping the poor. Considered one of the 20th Century's greatest humanitarians, she was canonized as Saint Teresa of Calcutta in 2016.
Quick Facts About Mother Teresa
Name :Mother Teresa
Occupation : the religious congregation, the Missionaries of Charity
Birth Date :August 26, 1910
Death Date : September 5, 1997
Education : Institute of the Blessed Virgin Mary
Place Of Birth :Skopje, Macedonia
Place Of Death : Calcutta, India
Full Name : Anjezë Gonxhe Bojaxhiu
You May Also Like :
6. Christopher Columbus
Though Christopher Columbus was credited for discovering America, he was actually not the first person to go there. This unintentional discovery was to change the course of world history. However, his one effort made sure that many people started exploring and visiting places that have never been touched before.
His travel escapades also ensured major changes in the Geography that people were aware of till that time.
Quick Facts About Christopher Columbus
Name :Christopher Columbus
Occupation : Profession
Birth Date : October 31, 1451
Death Date :May 20, 1506
Education : School of Navigation
Place Of Birth :Genoa, Italy
Place Of Death :Valladolid, Spain
Full Name : Christopher Columbus
You May Also Like :
Cited as one of the most influential scientists of the 20th century, Albert Einstein, a German-born theoretical physicist, developed the general theory of relativity. His work continues to help astronomers study everything from gravitational waves to Mercury's orbit.
Even now his thoughts are being implemented and his theory is used to find more interesting concepts.
Quick Facts About Albert Einstein
Name : Albert Einstein
Occupation :

Professions Mathematician, Inventor,Author,Teacher,Philosopher,Theoretical Physicist

Birth Date :March 14, 1879
Death Date :18 April 1955 (aged 76)
Education : Eidgenössische Polytechnische Schule (Swiss Federal Polytechnic School), Luitpold Gymnasium
Place Of Birth :Ulm, Württemberg, Germany
Place Of Death : Princeton, New Jersey
8. Adolf Hitler
Known as one of the worst tyrants in world history, Adolf Hitler was the leader of the Third Reich whose fascist agenda led to World War II and the deaths of at least 11 million people, including some six million Jews.
Few names from history inspire such immediate and emphatic revulsion as that of Nazi leader Hitler.
Quick Facts About Adolf Hitler
Name : Adolf Hitler
Occupation : Hitler's fascist policies precipitated World War II
Birth Date :April 20, 1889
Death Date :April 30, 1945
Education :

BRG Steyr (1904–1905), Bundesrealgymnasium Linz (1900–1904), Volksschule Lambach (1897–1898)

Place Of Birth :Braunau am Inn, Austria
Place Of Death :Berlin, Germany
Full Name : Adolf Hitler
9. Nelson Mandela
Nelson Mandela was a politician, activist, philanthropist and even the president of South Africa. His major contribution was working on removing Apartheid, something which he successfully achieved.
This despite the fact that he was imprisoned for nearly 26 years, but his faith really pushed him through.
Quick Facts About Nelson Mandela
Name : Nelson Mandela
Occupation :Mandela became the first black president of South Africa in 1994, serving until 1999.
Birth Date :July 18, 1918
Death Date : December 5, 2013
Education : University of London, University College of Fort Hare, Wesleyan College, University of Witwatersrand, Johannesburg, Clarkebury Boarding Institute
Mvezo, Transkei, South Africa
Place Of Death :Johannesburg, South Africa
Full Name : Nelson Rolihlahla Mandela
10. Karl Marx
Regarded as the communism's most zealous intellectual advocate, Karl Marx, German philosopher and revolutionary socialist, published 'The Communist Manifesto' and 'Das Kapital', his most important body of work, form the basis of Marxism.
Marx did not live to see his ideas carried out in his own lifetime, but his writings formed the theoretical base for modern international communism.
Quick Facts About Karl Marx
Name : Karl Marx
Occupation : Journalist, Historian, Economist
Birth Date : May 5, 1818
Death Date : March 14, 1883
Education : University of Berlin, University of Bonn
Place Of Birth : Trier, Germany
Place Of Death : London, England
Full Name : Karl Heinrich Marx
You May Also Like :